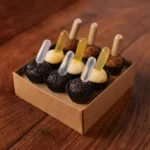 Chistmas Parties Boozy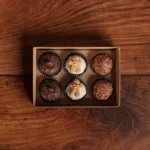 Christmas Box with 6 Brigadeiros
Christmas Flower Box
£70.00
Mother's Day seasonal with 12 Brigadeiros with writing I LOVE YOU.
---
Christmas Flower Box
Christmas seasonal flowers box with a drawer containing 12 brigadeiros.
Flavours

Up to 3 flavours

Vegan

Not Vegan

Allergens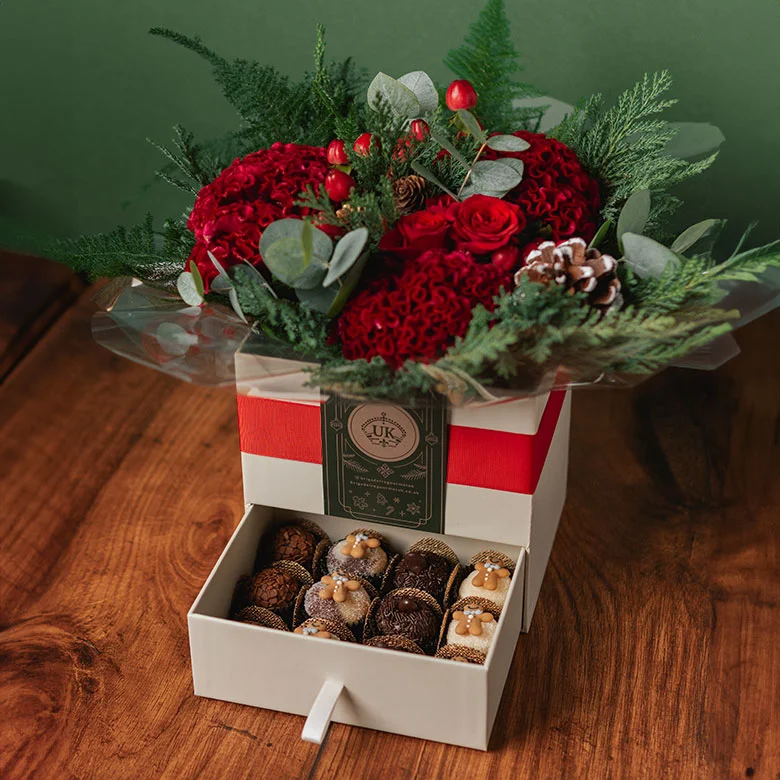 ---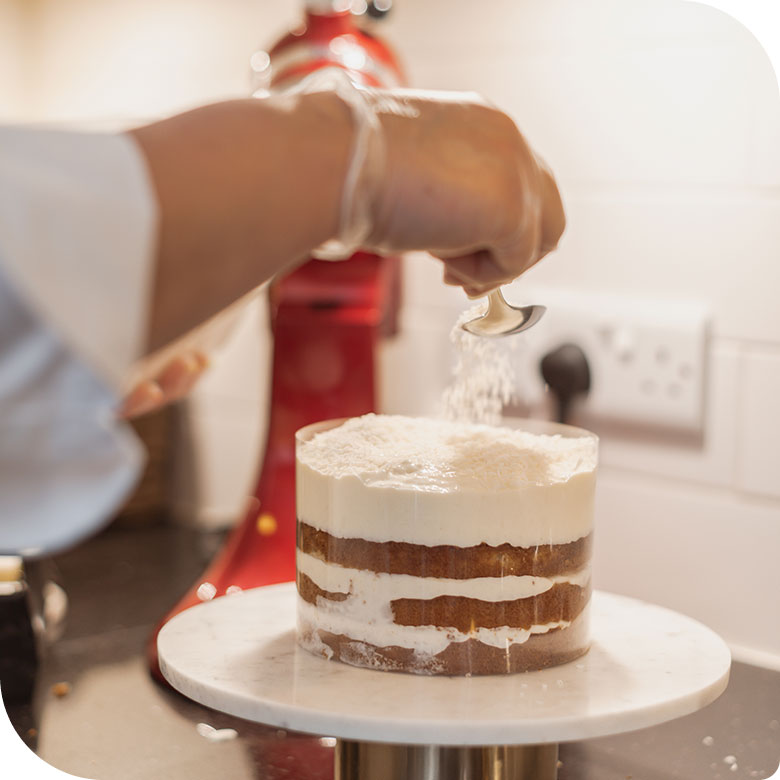 ---
Our cakes
Our cakes are made with the highest quality products to sweeten the most sophisticated palates. With the exception of the Biscuit Cake, the Cheesecake and the Lemon Pie, all our homemade cakes can be personalized with the brigadeiro filling and topping of your choice.
| | |
| --- | --- |
| Weight | 3 kg |
| Dimensions | 30 × 30 × 30 cm |
| Flavors 01 | Caramel, Choco-Strawberry, Coconut, Coffee Brigadeiro, Dark Chocolate, Dried Milk, Dulce de Leche with Cinnamon, Ground Peanuts Sweet Brigadeiro (Paçoca), Hazelnut, Lemon, Milk and White Chocolate, Milk Chocolate, Oreo, Ovaltine, Palha Italiana, Passion Fruit Brigadeiro, Peanut, Pistachio with Dark Chocolate, Red Berries Brigadeiro, Romeo & Juliet, Salted Caramel Brigadeiro, Strawberry Milkshake, Walnut, White, White Brigadeiro with Confetti |
| Flavors 02 | Caramel, Choco-Strawberry, Coconut, Coffee Brigadeiro, Dark Chocolate, Dried Milk, Dulce de Leche with Cinnamon, Ground Peanuts Sweet Brigadeiro (Paçoca), Hazelnut, Lemon, Milk and White Chocolate, Milk Chocolate, Oreo, Ovaltine, Palha Italiana, Passion Fruit Brigadeiro, Peanut, Pistachio with Dark Chocolate, Red Berries Brigadeiro, Romeo & Juliet, Salted Caramel Brigadeiro, Strawberry Milkshake, Walnut, White, White Brigadeiro with Confetti |
| Flavors 03 | Caramel, Choco-Strawberry, Coconut, Coffee Brigadeiro, Dark Chocolate, Dried Milk, Dulce de Leche with Cinnamon, Ground Peanuts Sweet Brigadeiro (Paçoca), Hazelnut, Lemon, Milk and White Chocolate, Milk Chocolate, Oreo, Ovaltine, Palha Italiana, Passion Fruit Brigadeiro, Peanut, Pistachio with Dark Chocolate, Red Berries Brigadeiro, Romeo & Juliet, Salted Caramel Brigadeiro, Strawberry Milkshake, Walnut, White, White Brigadeiro with Confetti |
| Flavors 04 | Caramel, Choco-Strawberry, Coconut, Coffee Brigadeiro, Dark Chocolate, Dried Milk, Dulce de Leche with Cinnamon, Ground Peanuts Sweet Brigadeiro (Paçoca), Hazelnut, Lemon, Milk and White Chocolate, Milk Chocolate, Oreo, Ovaltine, Palha Italiana, Passion Fruit Brigadeiro, Peanut, Pistachio with Dark Chocolate, Red Berries Brigadeiro, Romeo & Juliet, Salted Caramel Brigadeiro, Strawberry Milkshake, Walnut, White, White Brigadeiro with Confetti |