Hello, I'm Katia!
---
With BGUK, I can use what my mum taught me and do what I truly love, making my beloved brigadeiros in many different flavours and one of a kind brigadeiro-filled cakes.
My favourites are the 'WOW' cake (cakes with a Perspex film that, when removed, allows the gooey cake toppings to fall about the cake – too good for words) and the Volcano cake!
---
Throughout my 20 years living in the UK, I always felt a kind of longing for my home country. I was born and raised in Rio de Janeiro (a true carioca one would say), but I couldn't put my finger on how I could bring Brazil's "feel" to England.
Finally, two years ago, I had an epiphany. I reminded myself how much I loved brigadeiros and how they remind me of home and cooking with my mum. I decided to roll up my sleeves and bring the brigadeiro tradition to the UK!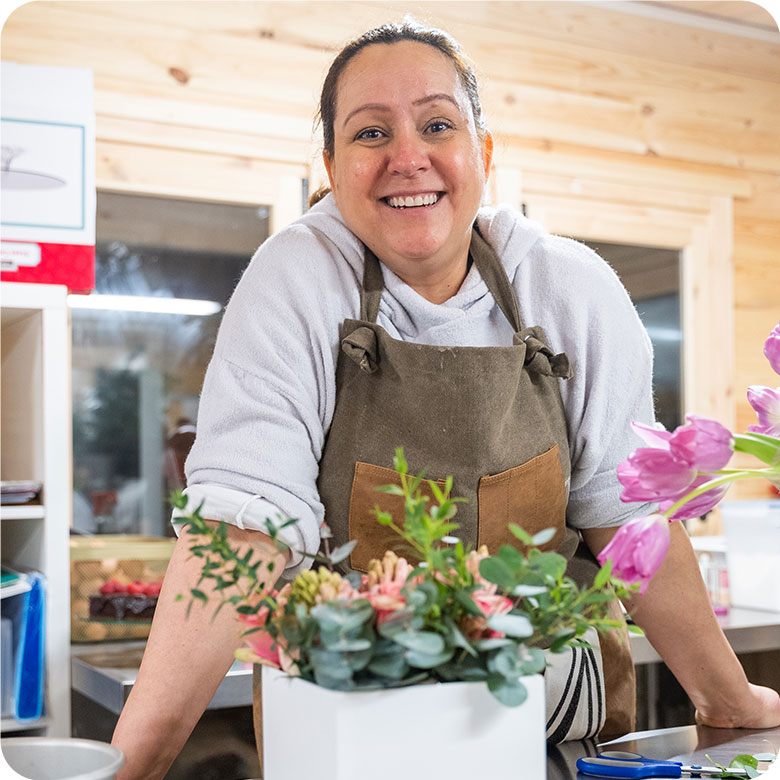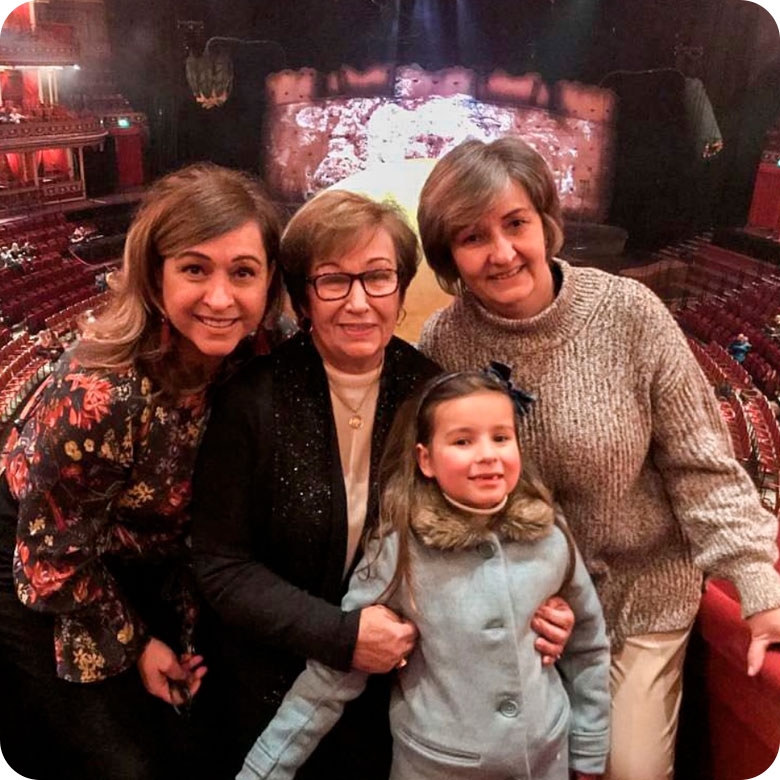 Within a few months, Brigadeiro Gourmet has garnered a fiercely loyal following of Brazilian expats and European nationals alike.
My mother, Dona Gildinha, was a baker, and she taught me everything she knew, sparking my love for baking and cooking when I was only 11 years old. Now, I often spend days baking and making brigadeiros with my lovely daughter and joyfully passing on the tradition.
Find Brigadeiro Gourmet in Portugal
From Brazil to the UK (& Portugal!)
Did you know our treats are also sweeten the Portuguese people days?
After experimenting with Katia's recipe on one of her trips to London, the businesswoman Roberta Medina started to divide her days between the backstage of music festivals and the kitchen.
But the team only got completed when Catarina Vieira and Lucas Nogueira joined... bringing some new creations as well, like our mouthwatering Cookies and even more 𝐥𝐨𝐯𝐞 & 𝐟𝐮𝐧 to our kitchens!
We love the days when the team is together - talking business and having much fun!